2016 1st Issue
Office-bearers of the Executive Committee for 2016 & 2017
Education Foundation
Executive Committee
The new EXCO at its first meeting on 8 January, 2016 elected the following EXCO members to be the respective office-bearers of the EXCO for the session 2016-2017.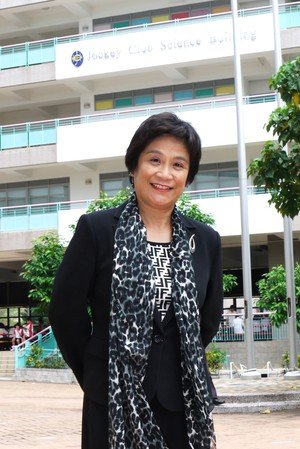 Office-bearers of the EXCO
Current Post
Mrs. Lee, Mabel May-bo
(Chairman)
Notary Public
Mr. Man Cheuk Fei
(Vice Chairman)
Publisher & CEO,
Master Insight Media Ltd.
Mr. Tai Keen Man
(Vice Chairman)
Vice Chairman,
The Neighbourhood Advice-Action Council
Dr. Tse Kam Tim, Kenneth
(Vice Chairman)
Professor of Practice in Management,
Business School, CUHK
Ms. Chiu Fung Yee, Winnie
(General Secretary)
Senior Vice President,
Thornton Global Wealth Management Ltd.
Mr. Chan Chun Wing, Terence
(Treasurer)
Senior Advisor, Finance Committee,
The Chinese University of Hong Kong;
Retired Bursar-Chief Financial Officer, CUHK
The EXCO unanimously resolved to express thanks and appreciation to Mrs. Lo Lee Oi-lin, the retiring Chairman and her EXCO cabinet for their strive and contribution to the Foundation and the two schools in the past 3 sessions.