Conferences, Seminars & Webinars
Webinar on COVID-19 Vaccines: COVID-19 Vaccines for Persons Aged 17 or Below
Back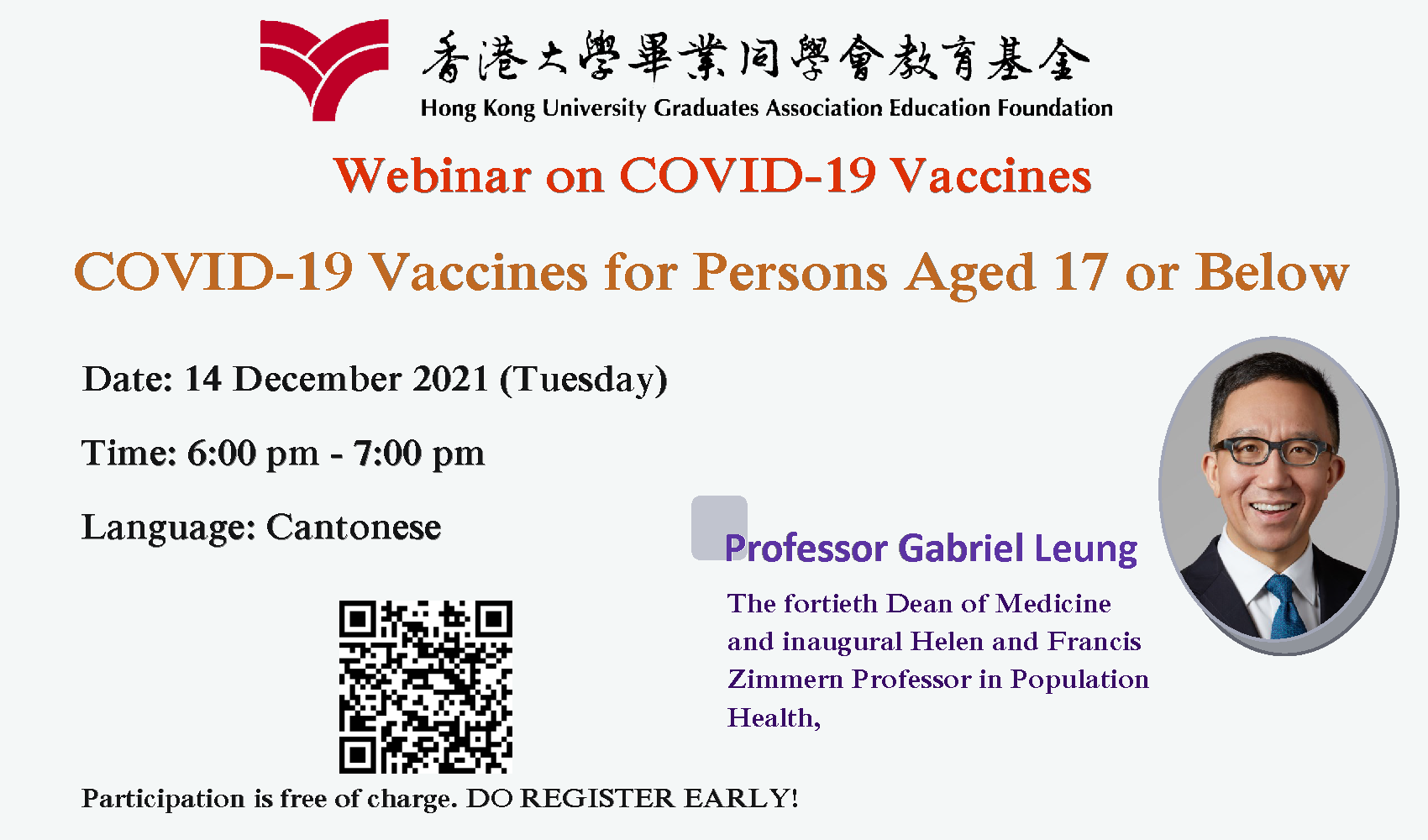 The HKUGA Education Foundation will hold a Webinar on COVID-19 Vaccines – COVID-19 Vaccines for Persons Aged 17 or Below on 14 December 2021 Tuesday from 6:00 to 7:00 pm, please see the details in the eNotice attached.
We are honored to have Professor Gabriel Leung, the fortieth Dean of Medicine and inaugural Helen and Francis Zimmern Professor in Population Health at the University of Hong Kong, as the Guest Speaker to deliver the webinar.
Abstract:
Is it safe for adolescents and children to receive vaccination?
Any adverse effect?
Who should not receive vaccination?
How to choose COVID-19 vaccines?
If you are interested to join this event, please register through this linkby 12 December 2021
Please join the Webinar with your FULL NAME for verification purpose. A Webinar link and passcode will be sent to your registered email in due course.
Should you have any questions, please contact Ms Annie Wong at 2240 6913 / annie.wong@hkuga-ef.org.hk.
We look forward to seeing you in the webinar on 14 December 2021!